Hope International Community Center was started in November 2014 with a vision to provide a safe place for the Arab community in Northern Virginia to get help with their basic needs. The local outreach ministry strives to meet the practical needs of Arabs newly arrived in Northern Virginia, such as immigration help, food, and clothing. Hope International Community Center also provides a place of fellowship where friendships are formed for people who can feel isolated in an unfamiliar land.


The Problem
With a servant's heart, Hope International Community Center crossed cultural divides and built relationships with a marginalized immigrants. The organization's logo, however, made prominent use of the "H" character from Latin alphabet. A solution that may suffice for English-speaking supporters, but was thought to possibly hinder relatability for non english speaking or reading Arab and Muslim community members. 
The organization also suffered a mouthful of a name and its director, Ayman, was happy to consider an adjustment.
The Thinking
We quickly simplified the name to "Hope Community Center" in time for the completion of the startup organizations non-profit paperwork. 
It was desired that the the 'sun' concept be preserved somehow in the redesign as a symbol of hope. Ayman and I also agreed that for the new brand identity to succeed where the previous one suffered, it need to meet three fundamental requirements:
Be meaningful
– Full of substance relevant to the work of the organization.
Be presentable
– Aesthetically pleasing and sensibly structured.
Be functional
– Suited for a wide range of uses online and in print.
With that criteria, I began exploring new, more connective symbols to help the ministry win trust and build relationships.

Conveying Hope
Knowing that hope needed to remain the central inspiration for the brand identity, I began exploring concepts and ideas closely related to the previous symbol. I rendered circles with rays pointing outward in styles that felt like a cultural fit. But it all felt more than necessary.  

"Just enough is more." —Milton Glaser
To allow a greater depth of meaning than a sun would with all its preconceptions, the new symbol was iteratively reduced. It became more abstract and less literal. In this, we believed it could be capable of symbolically convey feelings of hope, connectedness, and freedom over time and with experiences.
Harmonious and eloquent. Full of meaning and optimism. The new symbol is as simple as it is complex. The circle and its components are meant to signify a common and central source of hope and the embracing love of Christ. A source around which community evolves and thrives.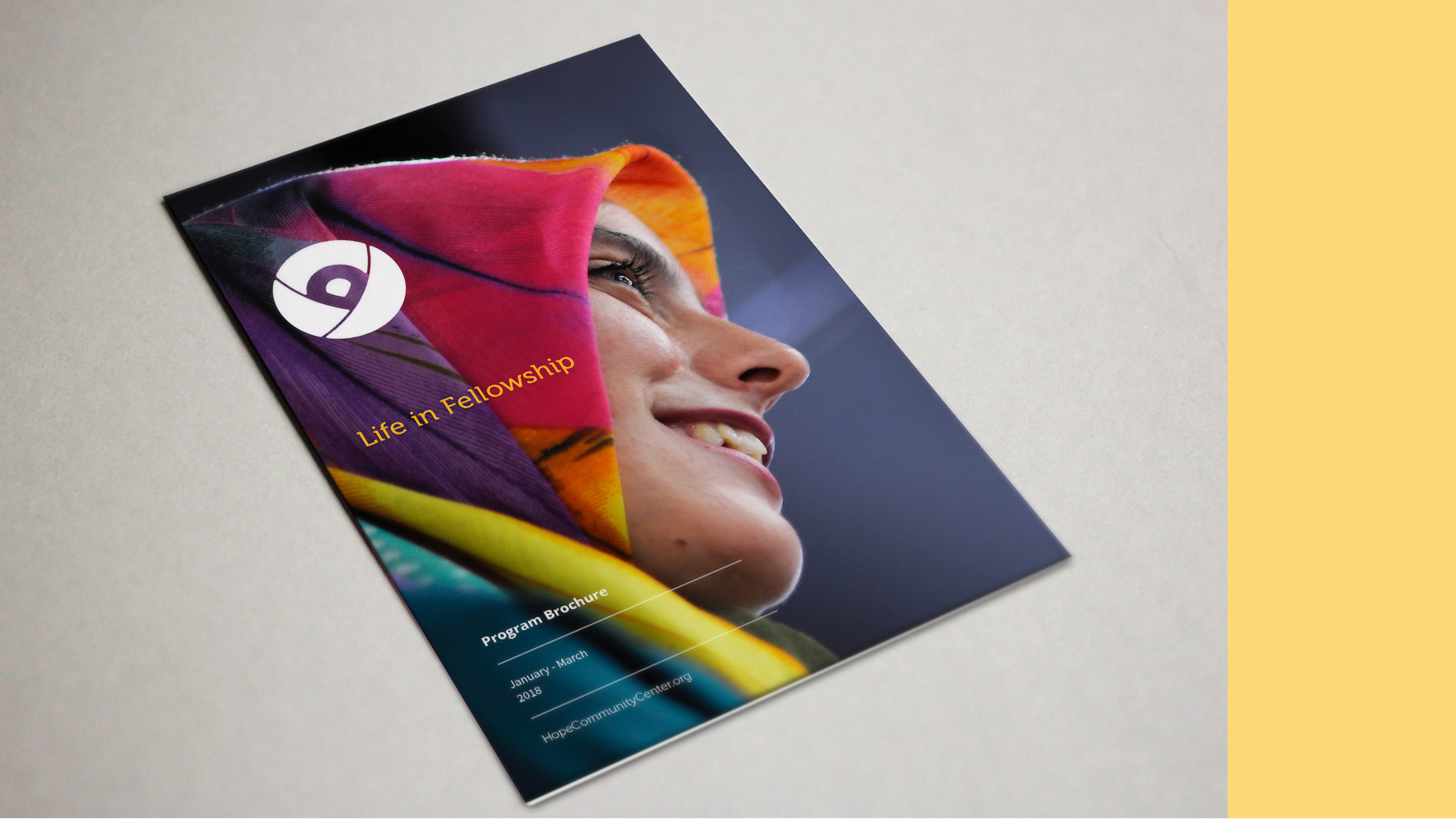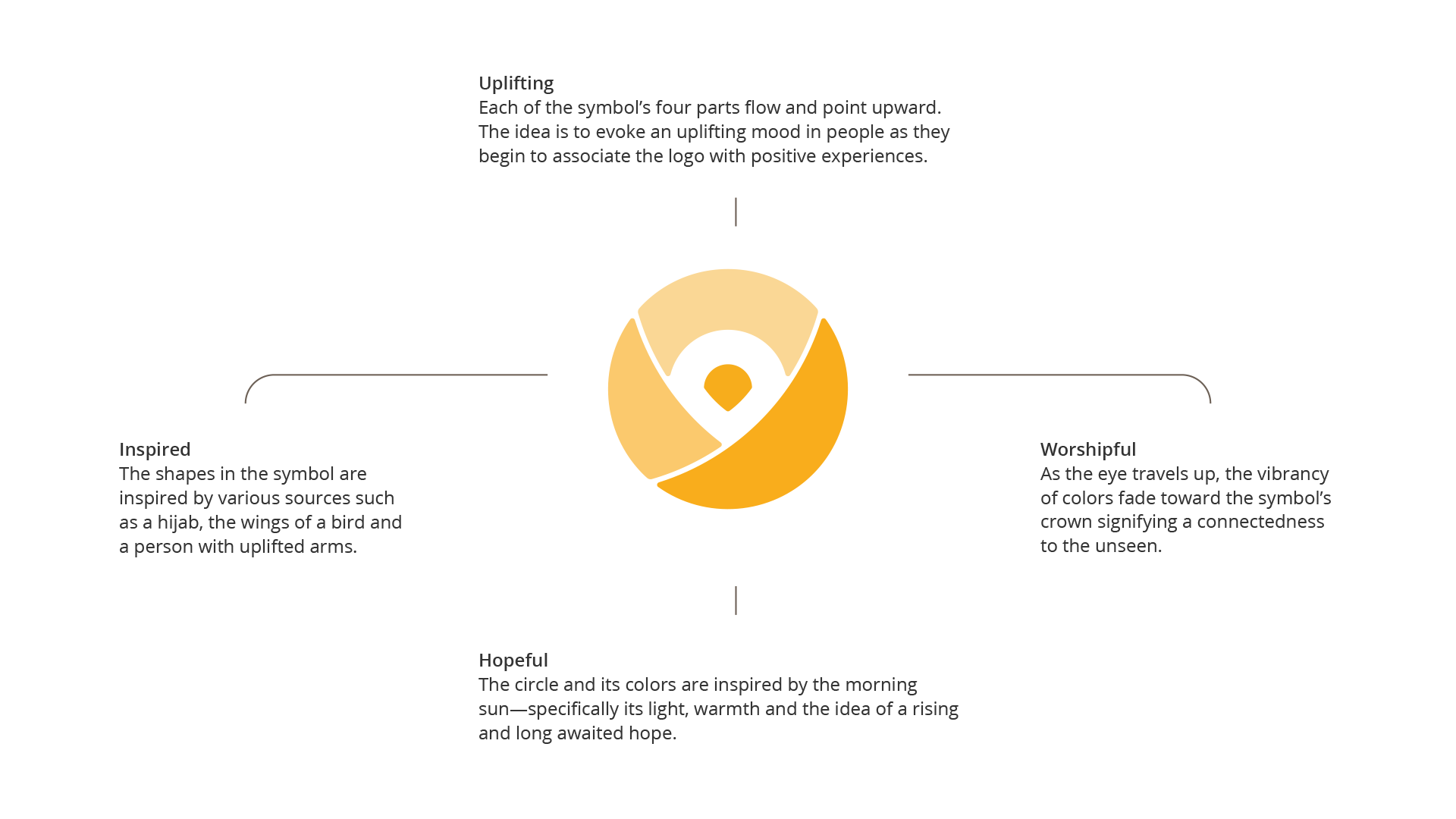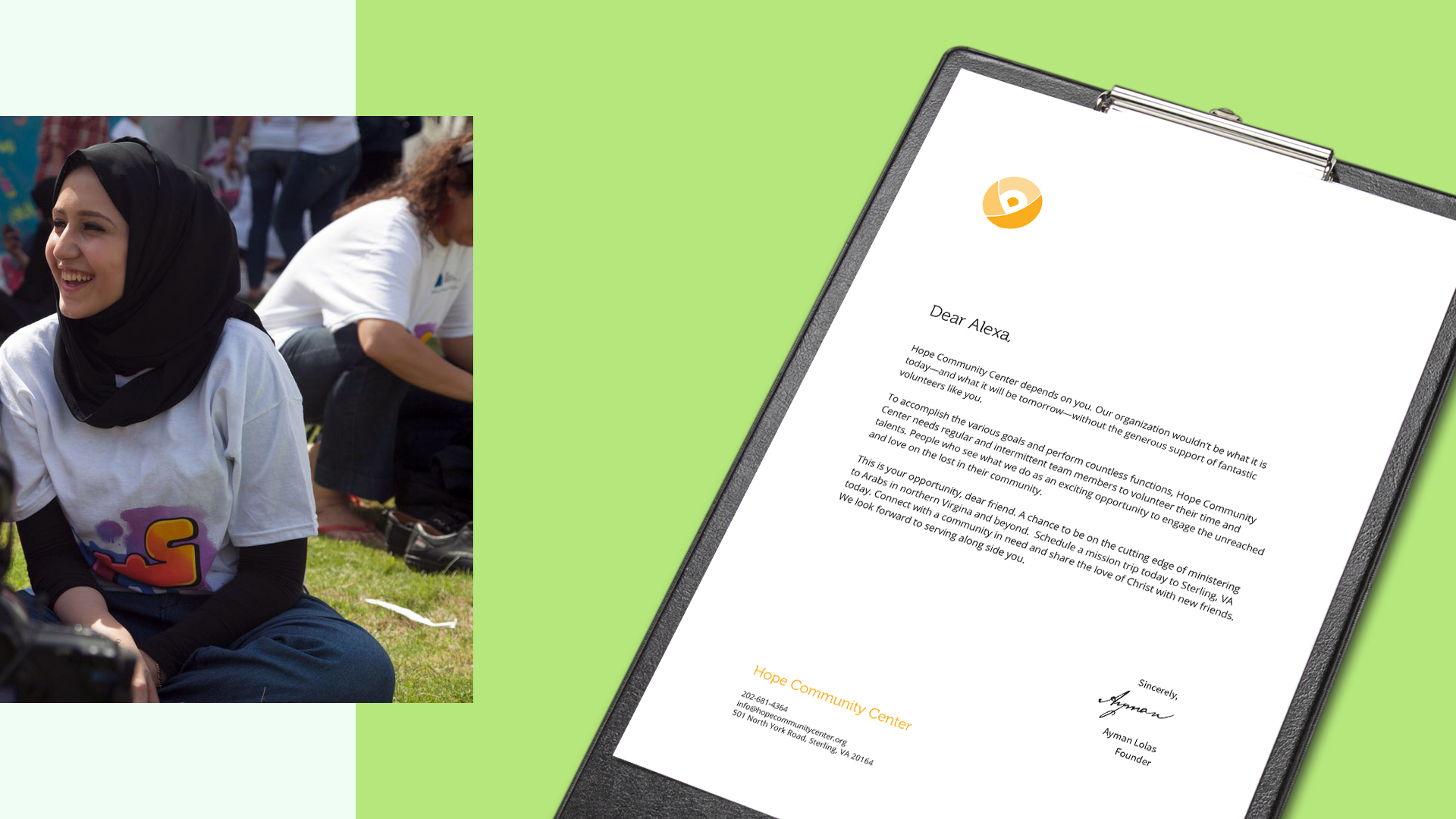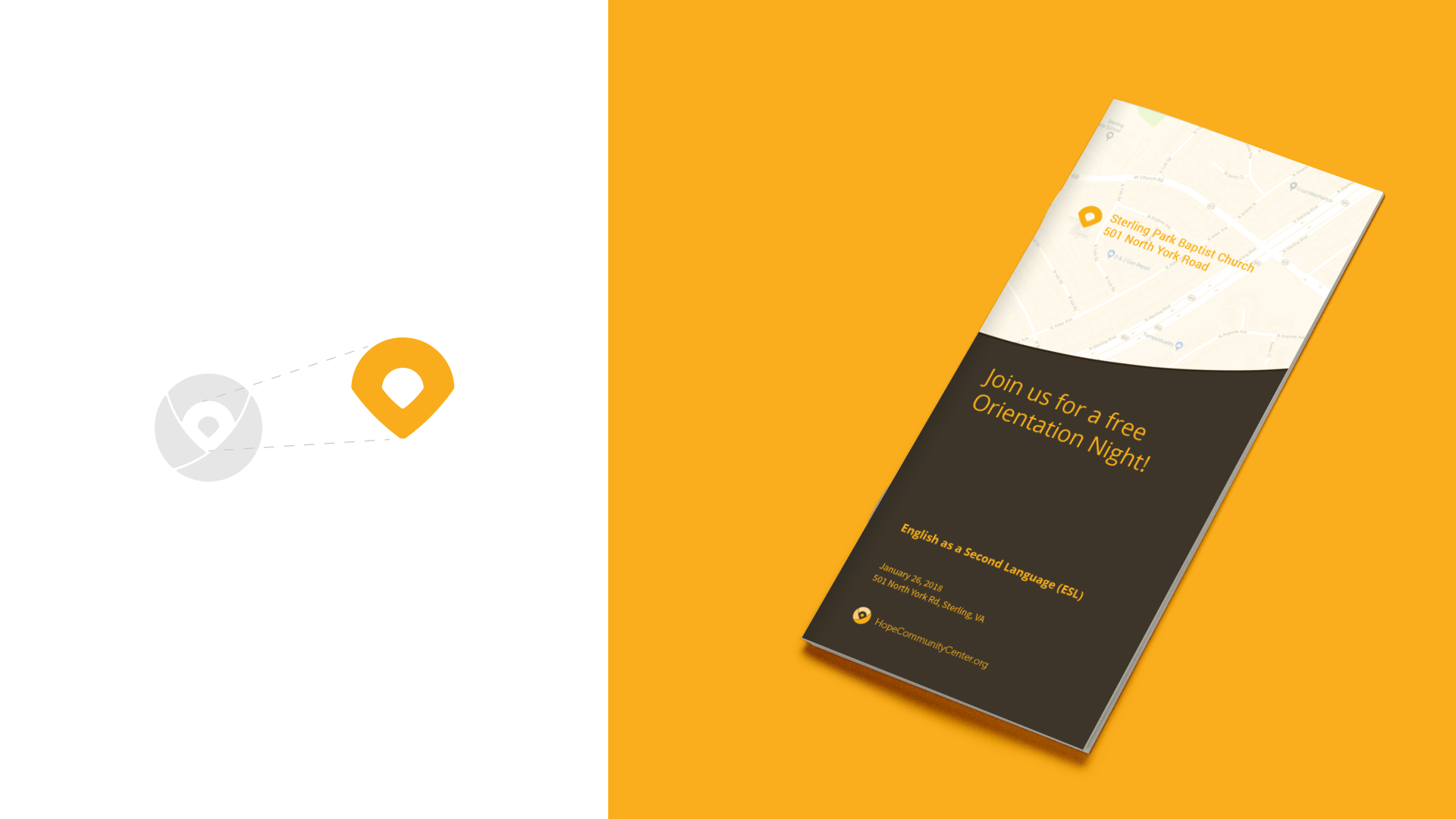 Location Marker
When extracted, the center shape of the symbol doubles as a location marker. It can be used to identify where the community will come together for an event. The brand identity is extended and recognition is increased when the component is used this way. The Wordmark
The Museo typeface was chosen for the organization's new wordmark. It has a warmth and friendliness to its characters – most especially in the letter "H" which seems to hold a posture of praise. A posture the non-profit hopes to move people to over time, with service, and through relationship.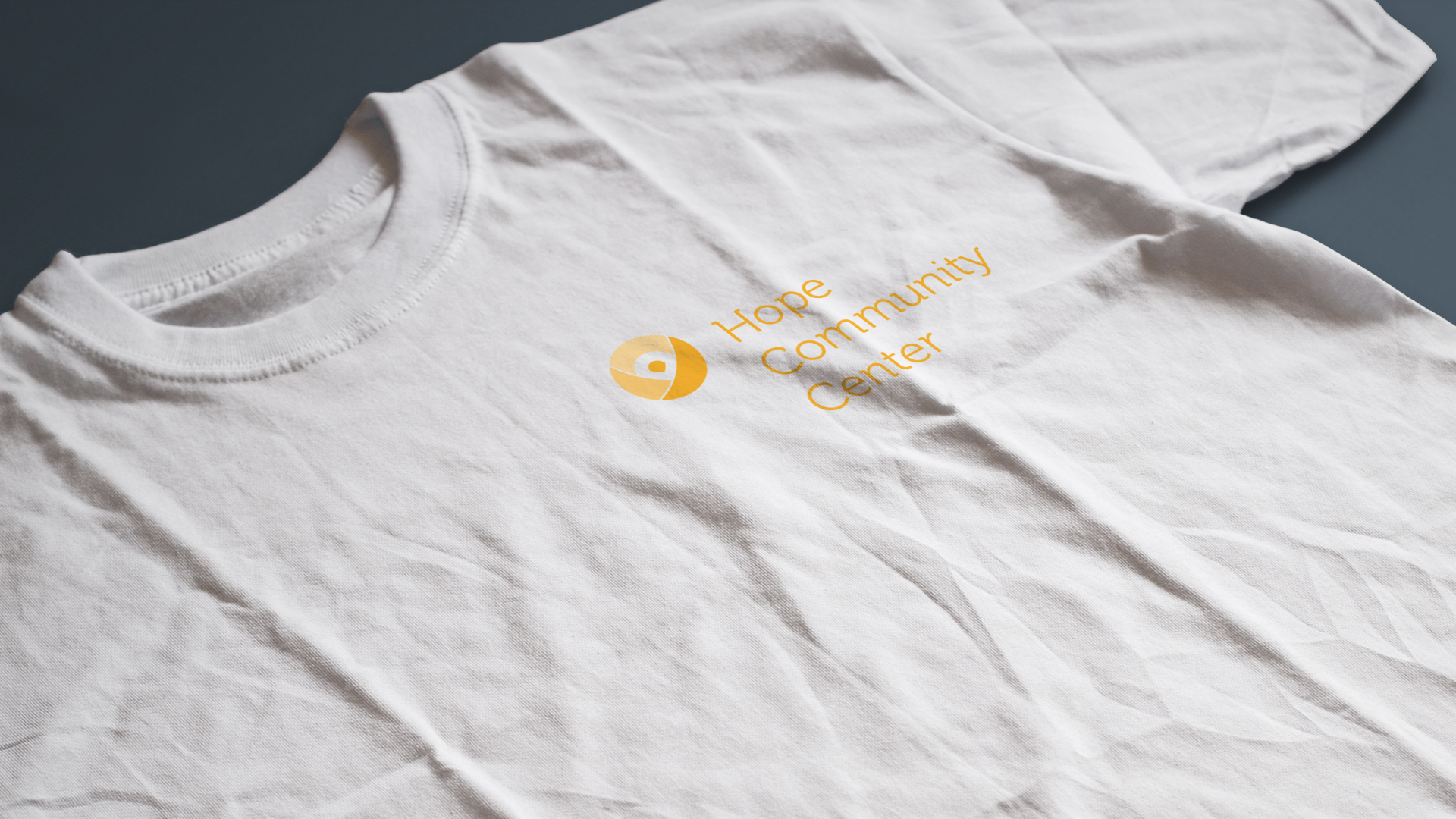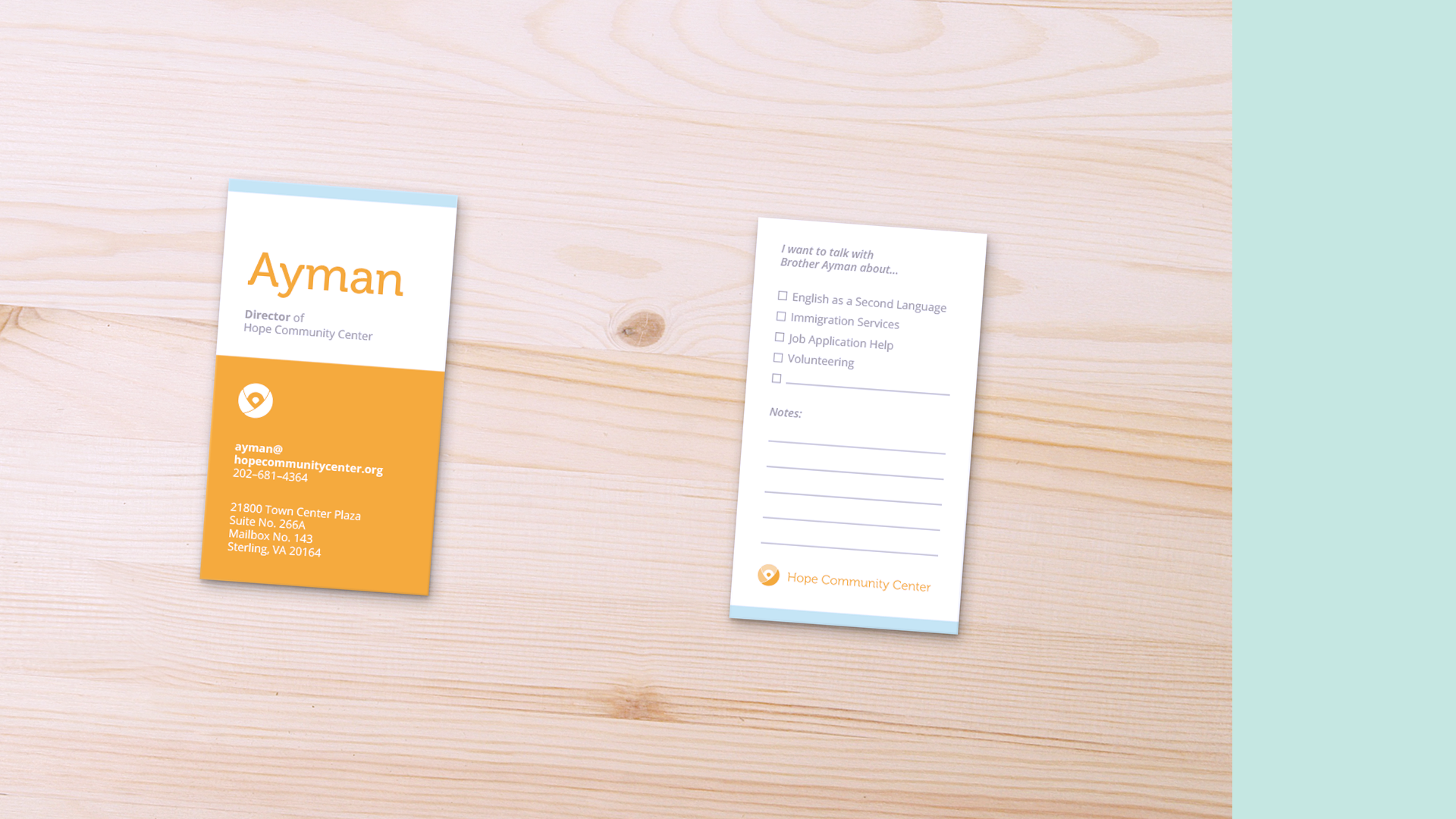 A Functional Touchpoint
Ayman needed business cards, but I wanted to present him with something more useful than the standard fair. We designed a functional and informative, two-sided card. It's sections were purposed to better facilitate continued conversation and connection when Ayman meets people in the community.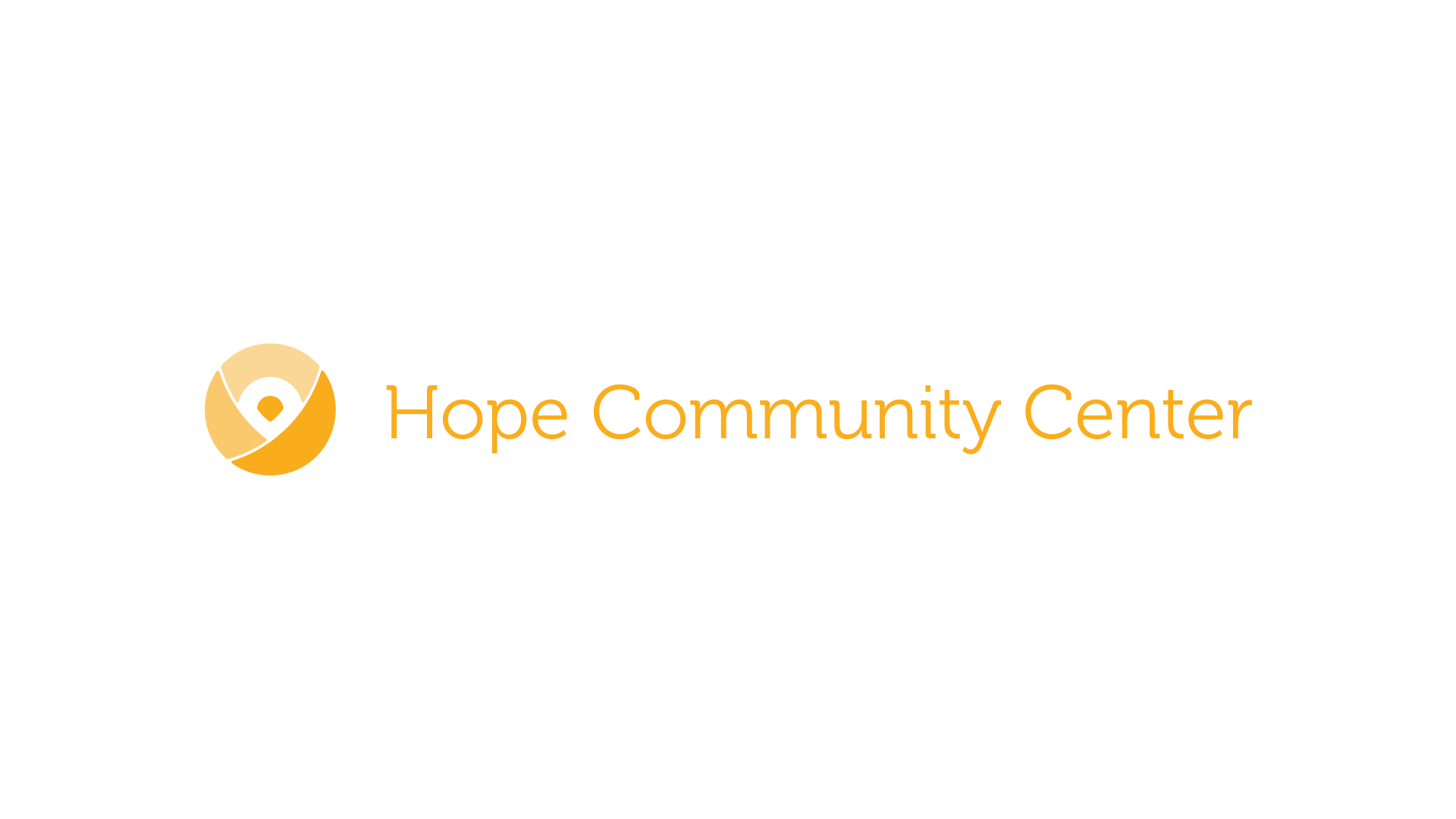 The New Logo
The symbol is a highly functional mark that people can come to associate with community and a fellowship of hope. Together with the wordmark, the new logo inspires trust and draws people in toward the organization and one another.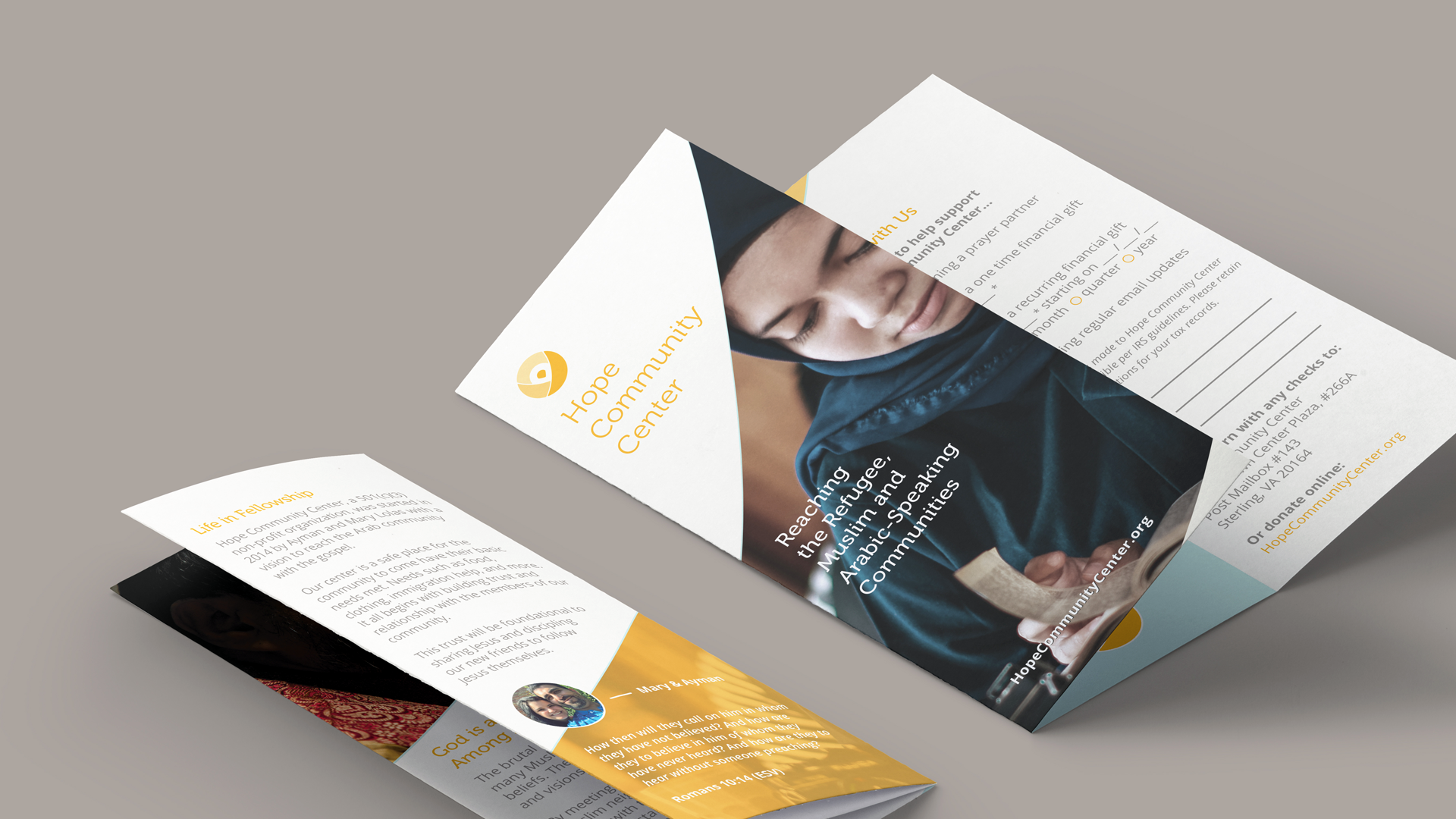 An Actual Brochure
As hard as it was for me to imagine, Ayman assured me handing a potential supporter a brochure was still important to fund raising. We set out to design a simple tri-fold brochure featuring the most compelling content about Hope Community Center and a clear call-to-action. 
I took on the task of editing some sections and rewriting others to tell the story of non-profit's work and its importance in local immigrant communities. In the end, the brochure was design and written to bolster support efforts by better informing Christians of opportunities to serve and pique the interest of potential supporters in church leadership.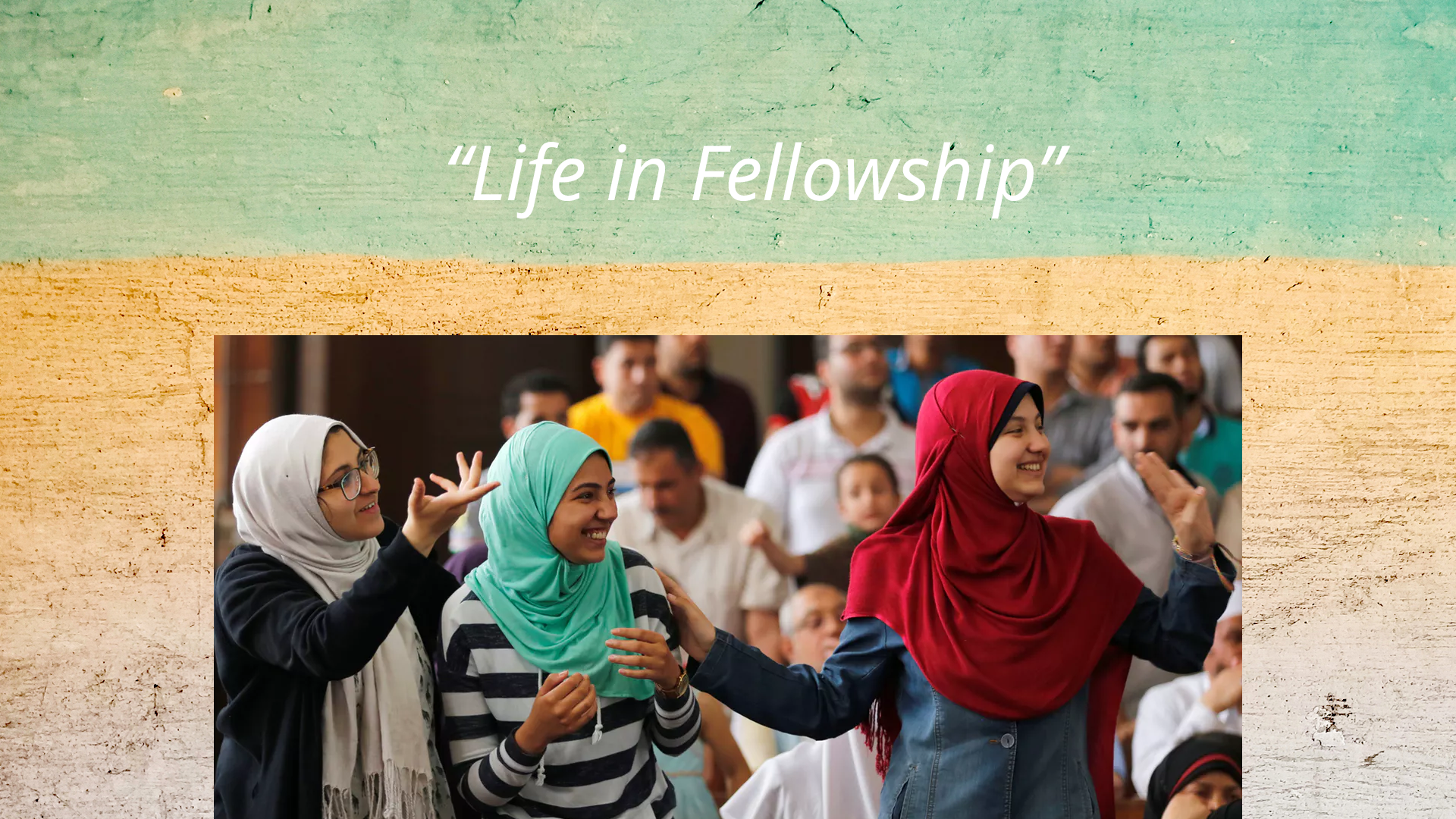 Cause in a Caption
The challenge of encapsulating all that is good and worth saying about Hope Community Center was solved with one phrase. A simple tagline that spoke to the work of connecting with each other to meet needs, build skills, and develop a community equipped with the Gospel. Hope Community Center is all about living
life in fellowship
– with one another and our Savior, Jesus.

The Hope Community Center core brand identity was redesigned in fellowship with The Good Story, an organization of Kingdom-minded creative professionals equipping missionaries to tell their stories with excellence. For learn more visit 
The Good Story
online.